Interview Scot And Emily McKay
Radio, Television Or Print… Even On Short Notice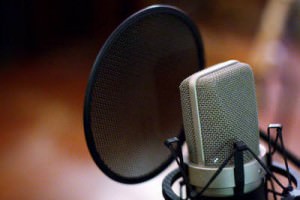 Are you in need of lively, informative or even controversial input on family adventure travel for your radio, television or Internet audience?
For a topic-driven discussion that is sure to enchant readers, listeners and viewers alike, you can count on the world's foremost husband and wife dating coach team, Scot and Emily McKay.
Having run an Internet-based global business since 2005, they can work from anywhere in the world. They're Traveler's Century Club members, having explored over 100 countries–often with their four kids. They've also been taking month-long "Griswold-style" family vacations since 2009, hauling their travel trailer over 40,000 miles to date.
Scot is a four-time Amazon.com #1 bestseller and top-ranked podcast host. He has been recognized by Grader.com as the #1 most influential Facebook user worldwide.
A dynamic and sought-after conference speaker, Scot has been invited to speak at such well-known events as iDate and the 140 Characters Conference. He has also spoken at international events in Germany, Norway and Australia.
Emily is the author of the wildly popular Click With Him online dating program for women and the co-host of The X &Y On The Fly Dating Podcast along with Scot. She is also featured on Chickipedia.com.
Having been consulted by over 400 media outlets worldwide, Scot and Emily have built a reputation for solid media-trained presence, smooth and insightful content delivery and a refreshing level of flexibility.
Whether you are planning a major media event well in advance or are seeking last-minute input before an impending deadline, Scot and Emily inspire confidence. Their professionalism and wealth of knowledge shine through whatever the situation.
Consider Scot and Emily your 'go-to' team for dating and relationship commentary whenever you require it, and put your mind at ease.
Meeting Your Audience's Needs
Below are some of the topics that Scot and Emily specialize in:
Building an Internet-based business and working from anywhere
Investing in travel and adventure as the "new American dream"
Travel with infants, young children and/or teenagers
How to balance wanderlust with career and family responsibilities
Planning adventure travel itineraries that maximize time
Going on outrageous bucket-list adventures without breaking the bank
Expanding your political, spiritual and cultural world view through travel
Travel as a key element of homeschooling
Mature backpacking
Budgeting for travel
Family travel to off-the-grid destinations
How adventure travel strengthens marriage relationships
Ninja-level "travel hacks" for both new and experienced travelers
Motivation to go from dreaming to taking your first "trip of a lifetime"
Contacting Scot And Emily Is Easy
When you call or e-mail, expect rapid response to your inquiry.
X-NET Media
Phone: +1-210-260-6400 (GMT -5)
Skype: 'scotmckay'
Fax: +1-413-383-4424
E-mail: info@x-net-media.com
Twitter: @scotmckay
Facebook: @scotmckay